SPLITTER
The Gerbing splitter is an accessory that at first was developed for the Gerbing electric heated socks to connect to the heated gloves. The splitter makes is possible to connect two products to one battery hook-up. This way it is for example possible to connect heated socks and heated gloves to the splitter so there is only one connection to the battery hook-up. All the Gerbing products can be connected to the splitter.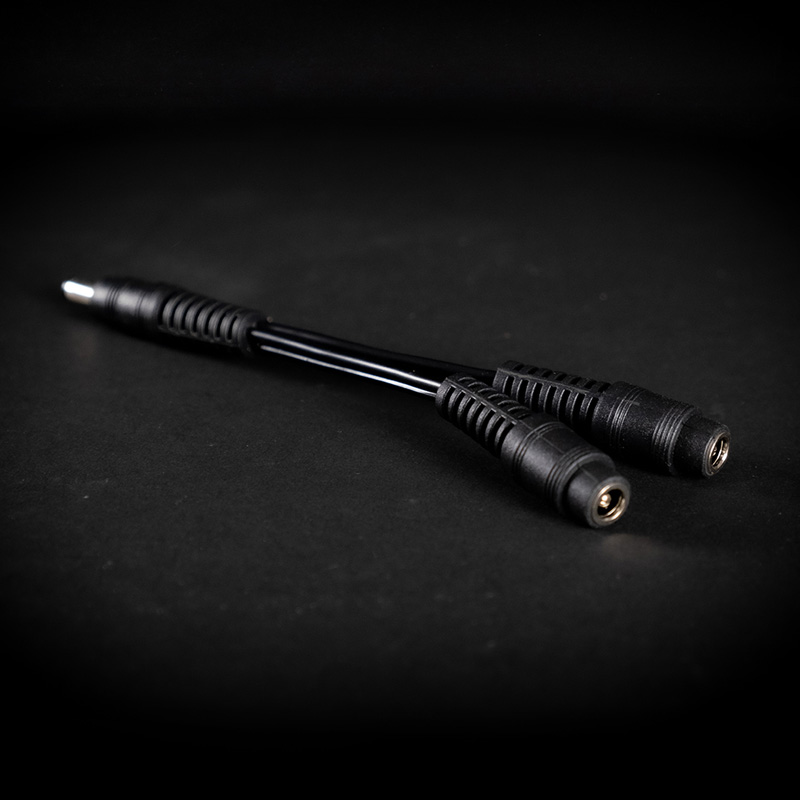 You also need the splitter when you have a combination of a heated jacket en heated gloves. The gloves can be connected to the plugs in the sleeves of the jacket, but inside the heated jacket there are two separate circuits (one for the heated jacket and one for the heated gloves) which makes a splitter necessary to provide both lines with power.
When you use this combination with a Portable Digital Temperature Controller then you don't need the splitter.
Do you have a question?
Do you have a question or would you like some more information about a certain product?