Accessory plug
The Gerbing 12 volt accesorie plug can be used as an universal plug, especially designed to power all of the heated products made by Gerbing. Provided that the vehicle has a connection, the Gerbing BMW / Hella / Cigarette plug can be connected to all motor vehicles.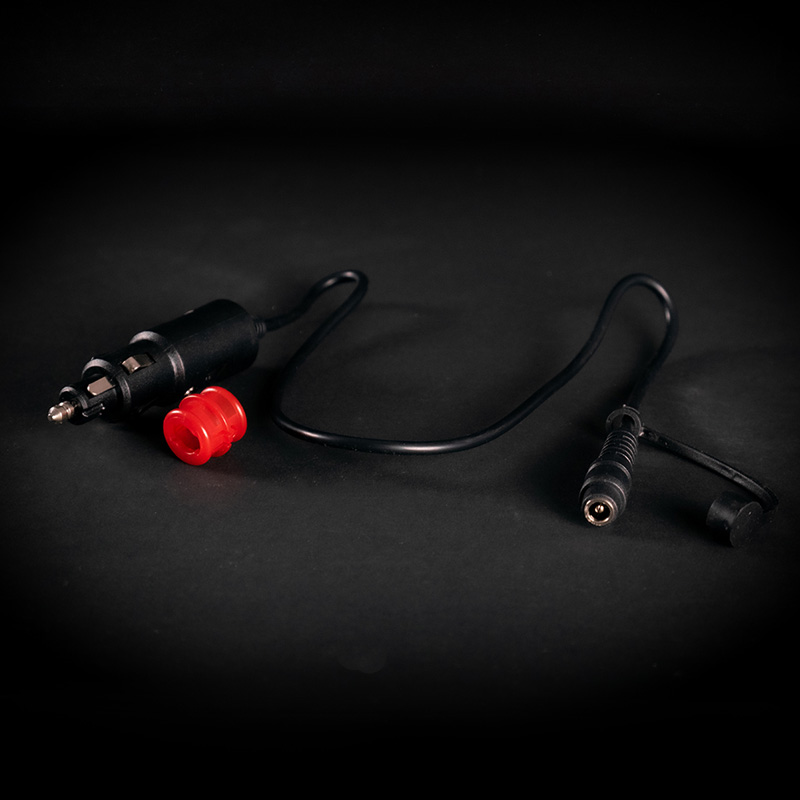 General
An accesory plug has a BMW/Hella plug and a cigarette plug. When you take off the red part than you can use it as a BMW/Hella plug.
When you own a mortorcycle with a CAN-bus system and you want to use the accesorie plug than you can only connect Gerbing heated clothing with a maximum power draw of 5 Amps. That means you can only connect Gerbing heated gloves, Gerbing heated pants or the Gerbing heated socks. A Gerbing heated jacket liner is not possible unless you connect everything straight to the battery with the 12 volt battery cable.
To extend the durability off the accesory plug it is neccesary to clean the plug on a regular bases. The accessory plug is easy to connect. Just plug the accessorie plug to the accessory outlet and then connect the Gerbing heated products. Keep in mind that the best connection always is the battery cable.
Do you have a question?
Do you have a question or would you like some more information about a certain product?