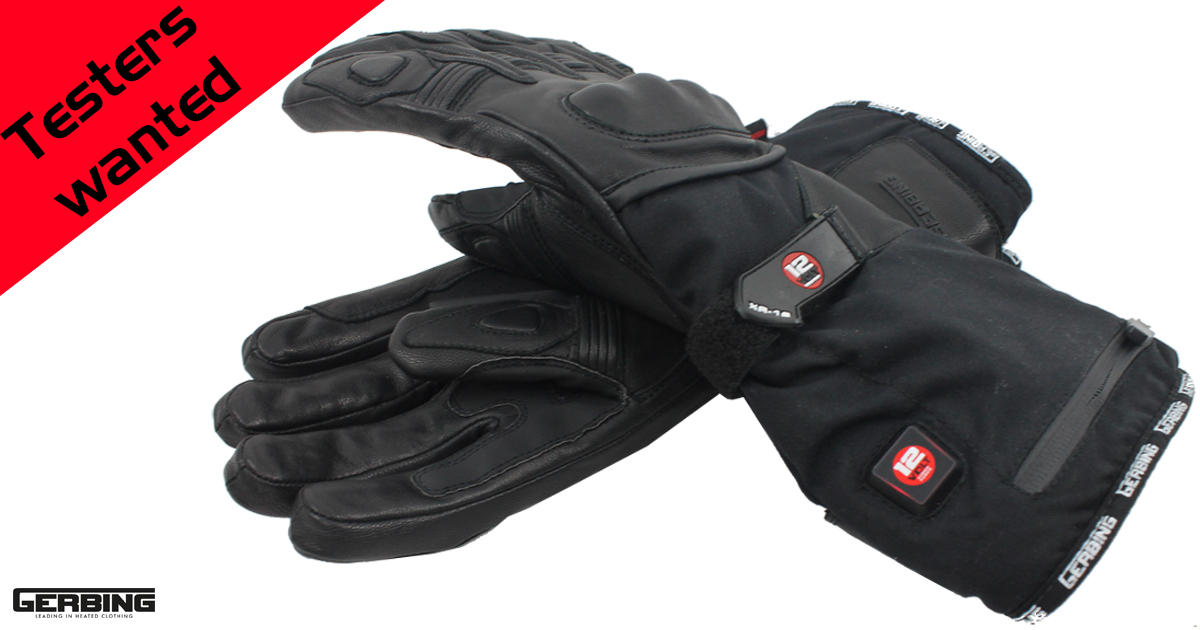 The world's leading heated clothing company Gerbing are on a mission; to create the best pair of heated gloves the world has ever seen. How will they acheive this? Well, they are calling on experienced riders to test their latest version of the popular XR-12 heated gloves, with a view to launch for the winter season in 2019/2020.
What will be different about the new XR-12's?
The successor of the multiple award winning XR-12 heated gloves will feature an integrated temperature controller on the cuff of the glove. The heated gloves will be hybrid; therefore can be powered by a portable yet powerful Lithium-Ion 2000 mah battery, or connected with a Y-cable direct to the motorcycle battery.
On the portable battery the heated gloves will keep your hands warm for 2 hours on the highest (red) setting, 3,5 hours on the middle (orange) setting and upto 5 hours on the lowest (green) setting. The small batteries can be safely stored in a specially designed pocket on the top of the cuff of the heated gloves.
If you prefer one continuous heat setting, you can easily connect the heated gloves to the motorcycle battery with the battery cable. A Y-cable will run through your sleeves to connect the gloves.
Will the glove material and style change?
Like the current XR-12, the new version will also feature the knuckle protection for extra safety. The ever-popular visor wiper on the left thumb will be a useful tool when the conditions are wet. The gloves are made from extreme supple 0,6mm drum dyed full analine cowhide leather. A wind and waterproof membrane makes sure your hands stay dry when it rains. And rest assured, the intelligent Microwire® heating technology that is the essence of all Gerbing products will remain the same.
How do I apply to be a tester?
Because Gerbing has a reputation for exceptional quality, we are looking for riders to test and give feedback about the new technology before it hits the market. If you are the proud owner of the current XR-12 heated gloves we are looking for you. We want people that ideally ride everday and cover more than 5.000 kilometres per winter.
If you want to help us make the best pair of heated gloves in the world and can give constructive feedback to improve them, you are the one we are looking for.